Whoever you are, wherever you're from, you are welcome here.
Our goal in the Youth Ministry is first and foremost to glorify God by coming alongside the families of students at Living Hope
in the shepherding of their children.
We believe the only means by which hearts can be transformed is through the Word of God.
We seek to exalt Christ and His Word, as well as build relationships between the leaders and students.
The leadership team in the Youth Ministry is committed to serving, loving, and pouring into the lives of the students the Lord places under our care.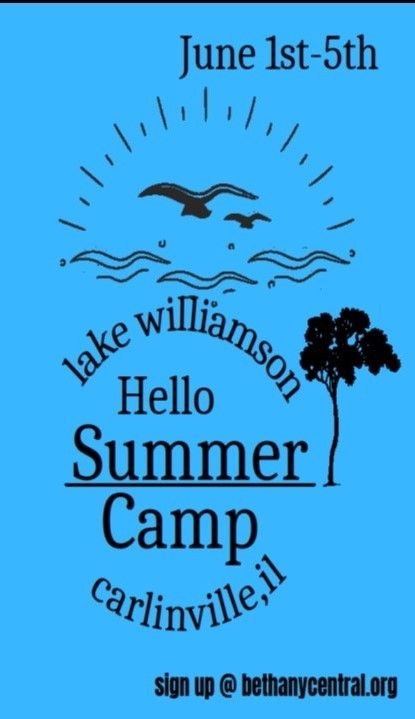 Middle & High School
Summer Camp
June 1st-5th⁠
Lake Williamson in Carlinville, IL.⁠ ⁠
Summer will be here before we know it! ⁠ Register today for Middle School/High School Summer Camp! ⁠ ⁠
We will join with Bethany for a fun filled camp for our youth.⁠ ⁠ Registration form and info can be found at the link below.⁠
There Is A Discounted Rate For EARLY BIRD Registration Through April 17th⁠
A Smaller Discount If Registered Before May 8th⁠
Registration CLOSES On May 15th.
Bring your child for a new Junior High Sunday School (6th-8th grade)
each Sunday at 9:00 a.m.⁠ in the Youth Building(The Hope Center) ⁠
Drew & Amanda Heisel will be leading this new class for our youth, please contact them with any questions.⁠ ⁠
For Junior High & Senior High (6th - 12th grade students)
The Light (Living Hope Youth Group): We meet Sunday evenings from 6PM to 8PM
at the Living Hope Youth Building (The Hope Center) for snacks, fun activities, and Bible study.
We participate in camps, trips, and fun events throughout the year.
We'd love to hear from you. Fill out the form below to get started.